WingShield Industries is an electronic device manufacturing company. We make kits for Arduino hardware hacking, robotics, electronic prototyping and more. We created the ScrewShield for Arduino to simplify and secure wiring for all of your Arduino projects.
We are: Brian Jepson, Tod E. Kurt, and John Edgar Park.
Please contact us: wings at WingShieldIndustries . com
follow us on Twitter @WingShield
You can purchase our products from the following sellers: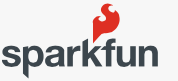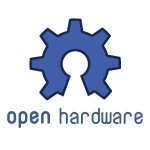 We support the Open Source Hardware Definition v1.0
This work is licensed under a Creative Commons Attribution-ShareAlike 4.0 International License.
Interested in manufacturing and selling a ScrewShield or ProtoScrewShield? We'd love to talk to you: wings @ wingshieldindustries . com
In keeping with the practices of the Open Source Hardware community, we request attribution on "clone" hardware or derivatives, and typically work with manufacturers to establish royalty or other terms if you're planning to sell boards created with WingShield Industries' designs.