Archive for the 'ScrewShield' Category
Friday, May 22nd, 2009
This is an impressive amount of terminal blocks and stacky headers!
Thursday, May 21st, 2009
We just got the PCBs for the ScrewShields in and they look bad to the bone. The logo design by Andrew H. Leman is spot on.
Next, we'll write up the kit tutorial and start bagging them up for Maker Faire.
Saturday, April 11th, 2009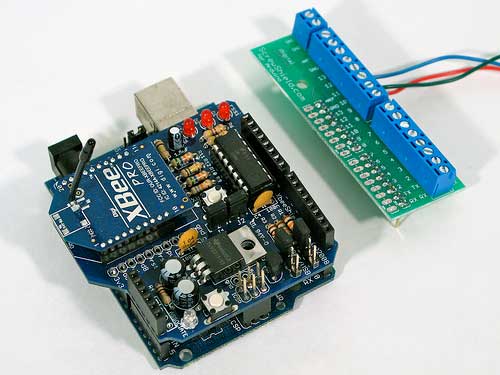 todbot has posted some pics… check em out here.